Oops, fell off the Holidailies. Wasn't feeling great, and then just lost the mojo. Sorry! But here's a little survey going around another site, edited for public consumption.
Q. What did you do in 2022 that you'd never done before?
Had a doctor write me a note for medical leave which was as much for my mental health as my physical health.
Q. Did you keep your new year's resolutions/intentions, and will you make/set more for next year?
I started to keep 2022's, which was to get out and be more social, but that went haywire in April when my health problems started.
Yes, I have resolutions and intentions for 2023.
Q. Did anyone close to you give birth?
No.
Q. Did anyone close to you die?
No.
Q. What countries did you visit?
None.
Q. What would you like to have in 2023 that you lacked in 2022?
Consistent good health.
Q. What date from 2022 will remain etched upon your memory, and why?
None, really.
Q. What was your biggest achievement of the year?
Not telling a few people what I REALLY think.
Q. What was your biggest failure?
Losing patience with various and sundry annoyances.
Q. Did you suffer illness or injury?
YES. We don't need to relive it in the telling, thanks.
Q. What was the best thing you bought?
Tanmit Glitter Gel pens.
Q. Whose behaviour merited celebration?
Volodymyr Zelensky. That guy is tenacious and fearless.
Q. Whose behaviour made you appalled and depressed?
Privileged White men on social media letting their misogyny and racism out into the universe. I am so utterly sick and tired of the Musk Bronies, the Trumpers, the White supremacists, the aging Boomers and fellow aging Gen-Xers being asshats to young people, the young incels with their Red Pill bullshit, and all the others who throw tantrums because they have to share the world instead of own it.
Q. Where did most of your money go?
Tablet games. Yeah, that has to stop, pronto.
Q. What did you get really, really, really excited about?
Not a whole lot.
Q. What song will always remind you of 2022?
I don't want to be reminded of 2022.
Q. Compared to this time last year, are you:
-Happier or sadder?
Sadder, and angrier.
-Thinner or fatter?
A few pounds heavier.
-Richer or poorer?
About the same.
-What do you wish you'd done more of?
Sleeping, exercising, looking outside myself and my own problems to see if I could help someone else with theirs.
-What do you wish you'd done less of?
Ranting and ruminating.
Q. How did you spend Christmas?
On the couch watching TV. It's what I usually do. Christmas is not my big day over the holiday season. New Year's Eve is.
Q. Did you fall in love in 2022?
Did I have a choice?
Q. How many one-night stands?
None. The very thought of one has me thinking "ewwww."
Q. What was your favourite TV programme?
House of the Dragon, followed by AHS: NYC.
Q. Do you hate anyone now that you didn't hate time last year?
Elon Musk. What a tool. You name it, he's a tool of it: consumerism, institutionalized racism, materialism, patriarchy.
Q. What was the best book you read?
Moloka'i, by Alan Brennert.
Q. What was your greatest musical discovery?
This song by Cabela and Schmitt.
I can hear the influence of America; Crosby, Stills, and Nash; and Simon and Garfunkel in their music.
Q. What did you want and get?
Time to read, color, and do other quiet activities.
Q. What did you want and not get?
Consistent good health.
Q. What was your favourite film of this year?
I don't know what films came out in 2022, so no idea.
Q. What did you do on your birthday, and how old were you?
I hit 56. I did nothing on the actual day but I went out to lunch with a buddy in November, after I got over the flu.
Q. What one thing would have made your year more satisfying?
Consistent good health. Do you see a pattern here?
Q. How would you describe your personal fashion concept in 2022?
Athletic.
Q. What kept you sane?
Who said anything about keeping sane? I damn near asked to be put on disability for at least a month so I could focus on my mental wellness.
Q. Which celebrity/public figure did you fancy the most?
Aside from Matt Smith as Daemon Targaryen? CSI-era George Eads. I don't normally go for dark eyes but that right there is a handsome man.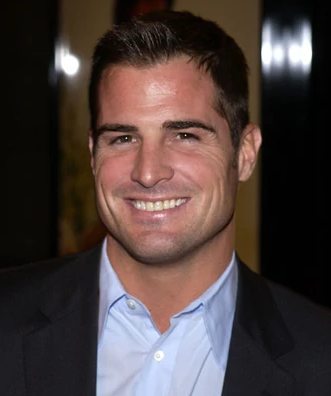 I loved the way he was always changing his hair and style on CSI, too. Buzzcut, cop hair, preppy hair, sometimes facial hair, sometimes clean-shaven. He was never boring. He's still quite good-looking, actually.
Q. What political issue stirred you the most?
The Dobbs decision. PURE EVIL.
Q. Who did you miss?
Ruth Bader Ginsburg. Still.
Q. Who was the best new person you met?
I didn't really meet any new people in 2022.
Q. Tell us a valuable life lesson you learned in 2022.
Slow down, or your body will make you slow down.
Q. What are your 3-5 major resolutions/intentions for 2023?
–Drop 16 pounds and keep them off.
–Write in my paper journal.
–Daily gratitude.
–Curtail spending on games and put that money toward health and wellness.
–Not bother reaching out to people I never hear from unless I reach out to them, first.